GENERAL PRINCIPLE
When botulinum toxin is injected into the muscle, it blocks the effects of a chemical messenger called acetylcholine that is released from the nerves to make the muscle contract. Then, it helps the muscle to relax. Cosmetic use of Botox increases over the years. Despite of the muscle correction associated with facial expression on the face, the injection into the upper side of the trapezius is becoming a common procedure for making a smooth shoulder line. As a result, the treatment can improve the appearance of the neck and shoulder and back.
Botox Trapezius/Shoulder Slimming
WHO IS A GOOD CANDIDATE?
botox trapezius / shoulder slimming / shoulder botox / traps botox
The trapezius is a large piece of muscle that covers the neck, shoulder, and back. We can use Botox injections to shrink this muscle which will create a longer neck and straighter angled shoulders. Besides, it helps to release the neck and shoulder pain from overused and overdeveloped muscles. 
Trapezius slimming is suitable for people who suffer from neck and shoulder pain, functional relief of the pain, some types of tension headaches, and poor posture problems. From an aesthetic perspective, this treatment can elongate the neck and create and straight 90 degreed shoulder contours to create an elegant long neck and look more feminine and with a less hulk-like appearance.
If you can pinch two chunks of developed muscle where the neck and shoulders meet, it means you have a strong trapezius. However, the trapezius injections are only suitable for girls who have overdeveloped trapezius muscles. If your problems are caused by fat accumulation, you are not a good candidate for this project. Instead, you can refer to our treatment of Lipodissolve injection.
WHAT IS THE PROCEDURE?
Trapezius muscle hypertrophy is characterized by enlarged muscle bulk of the trapezius muscle. Because the shoulder injection is injected directly into the trapezius muscle of the shoulders to relax and shrink the shoulder muscles, it gives you a more elegant upper body. Normally, this procedure can often be performed in under an hour and you will not feel painful or uncomfortable.
After the injection, temporary soreness, redness and bruising is normal. Botulinum toxin typically takes 1 month to start working, then you can achieve the goal of slim shoulder and neck line, together with well-defined collarbones.
The landmarks for shoulder injection are important. Our doctors will mark out several strategic points on your trapezius and inject the required units of Botox into these points and you can return to your daily activities immediately. This treatment relies heavily on practitioners' professional technique. Undoubtedly, our highly experienced cosmetic doctors can help you to achieve the best outcome.
WHY CHOOSING US?
The Premier Aesthetic is a top-quality and doctor-led aesthetic clinic in the UAE.
In terms of our professionals, The Premier Aesthetic prides itself on a team of GMC/NMC-registered, experienced, and esteemed aesthetic doctors and celebrity practitioners. Importantly, many of them have more than 7 years of practical experience performing aesthetic treatments, including many famous aesthetic trainers and practitioners who top pharmaceutical companies across Europe recognize.
With such abundant clinical experience over the past years, The Premier Aesthetic also has its own medical research division, which top UK aesthetic trainers lead. Additionally, The Premier Aesthetic  cooperates with numerous pioneering medical institutions and has established a safe and effective standard. Thus, customers' needs can be highly meet.
THE RESULT YOU CAN EXPECT
 shoulder botox/traps botox/botox injections for trapezius pain
After the injection of the trapezius muscle, the shoulder line becomes smoother. Moreover, you can significantly find the reduction of the trapezius size. This treatment aims to recontour your neck and shoulder lines. Once the trapezius muscles are relaxed, a slim shoulder and neckline with well-defined collarbones can be visually seen.
Basically, you can immediately return to normal activities with minimum side effects. The injections show immediate results within 1 week and can last up to 6 to 8 months. However, the botulinum toxin injection provides only temporary results. To maintain results, we suggest you have repeat treatments as and when they are required.
On the other hand, botulinum toxin For people with pain and muscle spasms in their shoulder, botulinum toxin can work by blocking muscular nerve signals to the brain and decreasing pain in the shoulder and neck. Therefore, there is a significant reduction in their pain in general activity. As a result, patients can benefit from an overall improvement in quality of life.
Why choose The Premier Aesthetic for Botox Trapezius/Shoulder
The Premier Aesthetic is CQC-regulated with the safety and quality of the treatment guaranteed for you.
The Premier Aesthetic carried out the most number of Botox Trapezius/Shoulder in the UK.
All Botox Trapezius/Shoulder procedures are performed by GMC-registered doctors or NMC-registered nurses atThe Premier Aesthetic.
THE KEY POINTS
Preoperative preparations
Avoid having injections on an empty stomach.
Avoid drinking alcohol a week before the injection.
Avoid taking aspirin and other drugs within two weeks before the injection.
Avoid having injections during the menstrual period.
Aftercare instructions
Avoid touching, rubbing, or physical pressure on the affected area.
Temporary soreness, redness, and bruising are normal.
Leave the treated area alone without water for 1-2 hours.
Avoid hot or cold compress to the injection site within 24 hours.
Do not eat spicy seafood food within one week after the injection to prevent inflammation or bleeding reaction.
Avoid taking any antibiotic within one week, especially gentamicin and penicillin.
Do not drink alcohol within 3 days after the injection.
Do not go to the sauna, spa or swim for one week.
Avoid strenuous exercise temporarily.
FAQ
Is this treatment safe?
Botulinum toxin therapy is one of the most popular cosmetic treatments available. Various of clinical researchers have proven that botulinum toxin A has been a useful ingredient in the treatment of benign masseteric hypertrophy with correction of the squared facial appearance and the reduction of enlarged calf muscles.
What can I expect from my treatment?
The injections show immediate results within 2 weeks. Then, you can see the final results of slimmer and reduction within 2 months. However, the botulinum toxin injection provides only temporary result, so we recommend to have repeated treatment once every 6 months.
How long can you see the result?
At the beginning, it takes 3 weeks to start working and you can find the results can be evident seen in approximately 4 to 6 weeks. In average, the difference will last typically between 4 to 6 months. However, we still recommend a second session at 3 to 6 months following the first injection in order to effect reduction in bone and muscle bulk to attempt at greater longevity.
How long does it last?
This may vary from patient to patient. In general, you can expect your result to last at least 3 to 6 months. It also depends on the individuals' lifestyle and metabolism. As long as you do not adjust your posture or use trapezius very often, the muscles will still grow back. However, the longevity of the treatment can be increased with regular treatments. After 3 injection cycles, it could be  permanent .
What are the side effects after the injections?
Just like all injections, sometimes bruising and pain. Temporary weakness of the muscles may cause weakness of lifting or upper arm function. But usually  the side effects are very minimal to nil. By giving the precise dosages and operating by professional practitioners most patients do not experience any weakness or side effects.
Azzalure®, botulinum toxin type A, has been available in the U.K. since the early 1990s as the brand name Dysport®, which has licensed for various indications in 67 countries worldwide, including the United Kingdom and many European markets. It works effectively especially on wide range of muscles, such as calves and shoulder areas.
Bocouture®, which is a brand from Germany, has been available in the U.K since 2008.  It gained approval for cosmetic use in the UK in July 2010 and is able to provide similar results to those achievable with the other products without the risk of antibody formation.
Botox® Cosmetic has quickly became one of the world's most recognized and iconic brands. Approved for use in various countries, it has become the No.1 selling treatment of its kind around the world. The safety and effectiveness profile have been proven in a variety of published research and articles, so it is also a good choice for your treatment.
Name
Name
Name
Name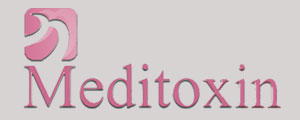 Name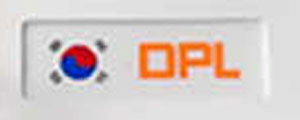 Name