Facial Fillers, also known as Dermal Fillers, are an extremely popular treatment used to smooth and fill lines and wrinkles. It involves injecting a medically developed solution under the skin to delicately improve facial features.
We provide personalized hyaluronic acid dermal fillers treatments at The Premier Aesthetic. Our expert doctors use hyaluronic acid dermal fillers to smooth, lift, sculpt and rejuvenate the face. Dermal fillers treatments are a convenient and non-surgical solution if you want to refresh and enhance your appearance. Hyaluronic acid dermal fillers treatments are particularly effective if you would like to:
● Define, sculpt and lift the face with cheek fillers
● Improve shape and enhance lips with lip fillers
● Revive and refresh tired-looking eyes with tear trough fillers
● Smooth away wrinkles and deep folds with facial fillers
DERMAL FILLER TREATMENT BEFORE AND AFTER
DERMAL FILLER -TEAR TROUGH
-Frequently Asked Questiosn (FAQ)-
WILL I LOOK DRAMATICALLY DIFFERENT?
No. Our practitioners work like artists, using the natural contours of your face for guidance. Your normal facial expressions will remain unaffected. During your consultation your doctor or nurse will discuss the best plan for you to achieve subtle results.
WHAT IS IN DERMAL FILLERS?
We use the highest grade filler solutions, administered at varying levels of thickness depending on the area being treated, to achieve the best possible results. Our product Juvéderm® is made from biocompatible, biodegradable materials and contains Hyaluronic Acid, which replaces the naturally existing substance in your skin that repairs damaged tissue and absorbs water to create a plumping effect.
WHAT HAPPENS AT MY DERMAL FILLERS CONSULTATION?
It's important to us that you achieve the results you want, and we believe this starts with a thorough consultation. You will never be rushed and our highly trained practitioners will take the time to discuss aspects of your skin you may be unhappy with, your desired results, costs and timings. Our aim is for you to leave your consultation feeling confident, fully informed and looking forward to your treatment.
WHERE ON MY BODY CAN I HAVE DERMAL FILLERS?
Popular areas to add volume and fullness to include the lips, cheeks and bridge of the nose. For smoothing and plumping lines and wrinkles, popular treatment areas include around the forehead, eyes, mouth, chin, neck, décolletage and hands.
WHAT IS A 'VIAL' AND HOW MANY DO I NEED FOR MY TREATMENT?
A vial is a measurement of the anti-wrinkle injectable liquid administered during treatment. Typically, treatment for nasolabial folds (nose to mouth lines) requires 1-2 vials, marionette lines require 1 vial, lips require 1 – 2 vials and cheeks require 2 vials.
HOW LONG DO DERMAL FILLERS LAST?
Results begin to show immediately after treatment and can last up to 12 months, depending on the product used and the area treated. Lip fillers tend to last for six months.
DO DERMAL FILLERS HURT?
Unlike procedures such as surgical face lifts or implants, dermal fillers require no cuts, incisions or stitches to be made. It may involve some light pain or discomfort. Clients describe it as a tiny scratch as the needle goes in, with a slight stinging sensation as the filler is applied. For those feeling anxious, we can use a local anaesthetic to numb the area completely. Afterwards there may be some swelling or bruising. The swelling fades within 48 hours; the bruising can take up to a fortnight to fade.
ARE DERMAL FILLERS SAFE?
Absolutely, when administered correctly by a medical practitioner. At The Premier Aesthetic, we have the highest level of regulation in the industry, exceeding all recommended guidelines and requirements. Safety is our number one priority, and we have rigorous training and auditing to ensure treatments are administered by professionals. Our clinics are safe, medical environments and your treatment will be carried out only by a highly qualified doctor or nurse.
Name
Name
Name
Name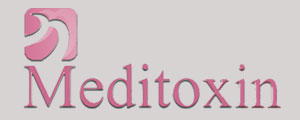 Name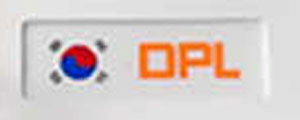 Name