The Premier Aesthetic Clinic is one of the first aesthetic clinics in Dubai to introduce the latest version of the 5th generation Thermage FLX treatment. We are committed to bringing this brand-new cutting-edge skin tightening technology to our customers and helping them achieve perfect and forever youthful skin.
What Is Thermage?  | Thermage FLX 
Thermage FLX is yet another non-invasive procedure that we can use to tighten and contour our skin. Thermage FLX works by targeting collagen in our skin, stimulating regrowth, and thus achieving the desired effect. The result will be smoother skin and a more youthful appearance on treated areas.The treatment leverages radio frequency technology to promote new collagen growth and tightening of the skin. It reaches all skin layers, which makes it highly effective for numerous body parts. In fact, we can use this procedure in several areas, such as the face, eyelids, hands, neck, etc. Thermage FLX has a unique feature to keep you completely comfortable during the procedure. While the treatment tip heats the underlying layers of the skin, it simultaneously cools the surface of the skin. This not only keeps the patient comfortable throughout the procedure but also protects the skin's outer layers from any damage.
About The Premier Clinic
We are CQC accredited with the quality of the treatment guaranteed.
Our experienced team is led by doctors and nurses who have previously worked in NHS hospitals. They are all GMC/NMC registered and strictly trained by our headquarters so there is absolutely no risk for our clients when it comes to any kind of therapy.
Ai Beauty is the leading provider of all sorts of advanced laser and RF-related therapies, such as PiscoSure, Thermage FLX, Ultherapy, and M22 IPL. RF microneedling therapy will be more effective if it is implemented with the aforementioned therapies.
We provide a unique complimentary assessment that focuses on achieving the most desirable results. We always pay extra attention to aftercare as the holistic result of any treatment is also essential.
Thermage® FLX treatments are all about energy – focusing radio frequency energy to kick start the body's very own natural renewal process. Like most smart technologies, the process is relatively simple – it is a combination of heat energy to treat deep tissue, as well as cooling effects, to better protect patients' skin surface and deliver utmost comfort. Our latest evolution of Thermage® FLX also includes patented Comfort Pulse Technology – gentle vibrations and interspersed cooling that make your Thermage® FLX treatment even more comfortable. Even so, it is important to remember every patient's circumstances are different, so it is always recommended to consult your Thermage® physician before going through any beauty procedures.
Thermage FLX
Thermage FLX is a proven radio frequency treatment that transforms your skin by working below the surface and addresses a wide range of surface imperfections. The tip of the applicator gently touches your skin and delivers non-invasive radio frequency energy into your body. This helps facilitate the smoothing of wrinkly or uneven skin, better definition of facial features around the eyes, jaw, and neckline, and even the smoothing and toning of unsightly bulges, dimples, and wrinkles on the face and body. It aids the remodeling of existing collagen and generating new collagen for an overall younger-looking appearance. Clinical research shows that Thermage® FLX may also deliver immediate skin tightening effects.
The above rationalizes what the Thermage's producer maintained, that 600 shots of Thermage FLX equal 900 shots of Thermage CPT. Yet, the 4th edition Thermage FLX also provides the same tips size of the Thermage CPT, for better operation on patients with a relatively small face. If the dermatologist adopts the Thermage FLX 3.0 tip, the patient will need to have 900 shots like in the past. However, there are worries that some skin clinics use misleading marketing strategies with the intention of making Thermage FLX prices look more appealing.
The 2nd upgrade of Thermage FLX will be pain control. It boasts the new functions of Pulse RF and Cooling Burst to disturb the signals of pain, minimizing any pain that may incur during the energy transfer process of the treatment. From now on, Thermage treatments will be even more comfortable and pleasant.
The 3rd upgrade will see an adjustment of the automatic energy. The Thermage FLX has a shot optimization algorithm technology that maximizes all effects of the procedure. It can deliver the same constant energy to each area with increasing the accuracy of the shots, and patients can expect optimal results for all treated areas.
Last but not least, the most important upgrade of the Thermage FLX – "Same shots, better results, shortened treatment time!". Thermage FLX makes safer and more accurate treatments possible. Without harming the skin's surface layer, Thermage FLX is now able to transfer the radiofrequency energy to the subcutaneous fat and tissue layer, stimulating rapid production of collagen.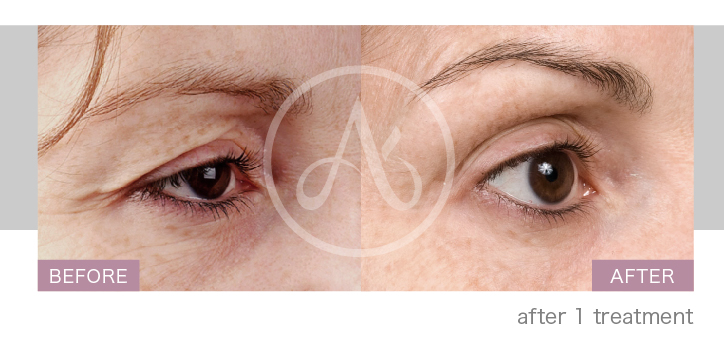 BENEFITS OF THERMAGE FLX 
There are several incredible benefits of Thermage treatments. Thermage is designed to stimulate collagen production, which naturally softens, tightens, and firms your skin. It is an excellent option for candidates that are either medically unable to undergo surgery or those who would like a non-invasive way to treat skin laxity. Some of the benefits include:
Increased collagen production
Smoother skin texture
Firmer and tighter skin
Softened lines and wrinkles, including crow's feet and forehead lines
Reduction in the appearance of acne and acne scars
Improved jawline definition
Long-lasting results
Non-invasive treatment with high safety ratings
Why choose The Premier Aesthetic Clinic for Thermage
The Premier Aesthetic is one of the first clinics across Europe to introduce Thermage FLX and has carried out the most number of Thermage FLX procedures in Dubai, UAE.
All Thermage procedures at Ai Beauty are performed by GMC-registered doctors or NMC-registered nurses.
The Premier Aesthetic is CQC-regulated with the authenticity of the Thermage device and the quality of the applicator tips.
Lowest prices guaranteed in Dubai, UAE.
Contact us at info@thepremieraesthetic.com now for the price list.
Thermage FLX
FAQs
HOW LONG WILL THE RESULTS LAST?
With Thermage FLX®, most patients will notice measurable results anywhere between 2 to 6 months right after a single treatment. This can last for 1 or even 2 years in some cases (depending on your skin condition and aging process).
DOSE THERMAGE FLX HURT?
To help deal with any discomfort, the Thermage FLX® system incorporates vibration on the skin during treatments.
During the procedure, you will feel brief heating sensations when the device tip touches your skin. This is followed by a cooling sensation that helps protect your skin and minimize any discomfort.
HOW MANY TREATMENTS DO I NEED?
For best results, we recommended one Thermage treatment every 12 months.
IS THERMAGE SAFE?
Thermage does not affect the skin's outer layers so there are minimal side effects or risks. There may be some mild swelling or redness after the procedure but it will subside within 48 hours.
Thermage is safe during breastfeeding but is not recommended during pregnancy due to the use of radio-wave technology.
WHAT ARE THE COMMON SIDE EFFECTS?
The only side effects that previous patients experienced are temporary redness and/or minor swelling after their treatment. This typically goes away within 24 hours.
Thermage FLX
Name
Name
Name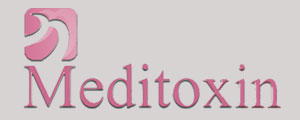 Name
Name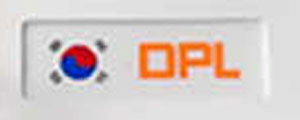 Name