VISIA Complexion Analysis
We are proud to offer one of the most comprehensive and advanced skin analysis technologies available here at The Premier Aesthetic Clinic.The VISIA Complexion Analysis allows for an in-depth analysis of your individual facial characteristics, making it possible to customize your skin care program and formulations for your specific complexion, as well as to actively monitor and optimize these formulations over time.
The VISIA system's multi-spectral imaging and analysis provides a clear, multi-dimensional portrait of the individual aspects of your complexion, which contribute to your overall appearance. 
How Visia Skin Analysis Works 
How does the Visia complexion analysis work? We use multispectral photos of different wavelengths, including infrared light, to identify visible and invisible changes in the skin that may indicate skin issues and disease. This noninvasive thermal imaging can identify the overall condition of your skin and may even lead to early diagnosis of skin cancer.
The TruSkin Age™ system evaluates your skin based on the presence of: 
Sun damage just below the skin surface
Wrinkles
Visible spots
Uneven skin texture (raises or depressions in the skin)
Enlarged pores
Pigmentation or discoloration under the skin
Areas of possible  spider veins
Signs of bacteria within pores, which can lead to acne and skin blemishes
Spots
Typically brown or red skin lesions, acne scars,  hyper-pigmentation, and vascular lesions.
Wrinkles
Wrinkles are furrows, folds or creases in the skin.
Texture
Texture is primarily an analysis of skin smoothness.
Pores
Pores are the circular surface openings of sweat gland ducts.
UV Spots
UV Spots occur when melanin coagulates below the skin surface as a result of sun damage.
Brown Spots
Brown Spots are lesions on the skin such as hyper-pigmentation, freckles, lentigines, and melasma.
Red Areas
Red Areas represent a variety of conditions, such as acne, inflammation, Rosacea or spider veins.
Porphyrins
Porphyrins are bacterial excretions that can become lodged in pores and lead to acne.
The Premier Aesthetic CLINIC:
A CQC-Approved Aesthetic Clinic
The Premier Aesthetic Clinic is accredited by the Care Quality Commission (CQC). The CQC is responsible for inspecting and regulating all healthcare services in England, including the NHS. The Premier Aesthetic is proud to stock equipment, tools, and supplies that comply with strict CQC standards.
We provide nothing but the best aesthetics services, guaranteeing that all clients receive a safe and satisfactory experience.
Name
Name
Name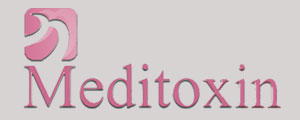 Name
Name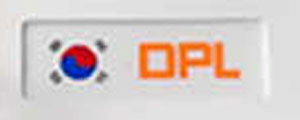 Name